How to make money on Branded Surveys
In the world of paid online survey sites, there are few better than Branded Surveys. Read our review to find out how much you could make, plus how to earn even more points.
If you're looking for an easy and flexible way to earn some cash, all without leaving the house, then look no further than survey sites.
In a crowded field, Branded Surveys stands out by offering a streamlined survey experience, sticking to what it does best and doing it well. And what's in it for you? The opportunity to earn points which can be redeemed for shopping vouchers or cold, hard cash – that's what.
Sign up using our link and you'll also receive a 100 point bonus to get you started. Perfect.
Join Branded Surveys »
Guide to Branded Surveys
What is Branded Surveys?How much do you earn on Branded Surveys?What can you buy with Branded Surveys points?Branded Surveys reviewsHow to earn more points on Branded Surveys
What is Branded Surveys?

Credit: fizkes, Ilya Sergeevych – Shutterstock
Branded Surveys – otherwise known as 'MintVine' (because that's what it used to be called) or 'Go Branded' (because that's what it says in the website's URL) – is an online survey site that pays you for your opinions.
These surveys can be about anything, from your day-to-day habits to what you think the best restaurants are or what TV shows you watch. For every survey you answer, you'll be given points which can, in turn, be exchanged for rewards.
The answers you give on Branded Surveys are then used by some of the biggest brands to inform their decision making, whether that's which products to release next, or which demographic they should be targeting.
Unlike some other survey sites, like Swagbucks or Toluna, Branded Surveys is purely a survey site – it doesn't offer alternative ways to make money, like watching videos or earning cashback on your shopping.
How much do you earn on Branded Surveys?
How much you earn on Branded Surveys entirely depends on how much work you put in. Nonetheless, in terms of pay-per-survey and the minimum amount you need to earn before you can cash out, we'd say Branded Surveys is definitely up there as one of the more generous survey sites.
You'll be paid in points for every survey you complete, and although longer surveys typically pay more, that's not always the case. As the image above demonstrates, you'll occasionally find a slightly shorter survey paying more points than one that takes twice as long.
Regardless of how many you earn, each point on Branded Surveys will always be worth the same amount: 1 cent (USD). This means that 100 points equals $1, and 1,000 Branded Surveys points are worth $10.
This is always the case, which makes it relatively easy to work out the value of your points at any given time (compared to, say, Toluna, where the value varies depending on how you redeem your points).
We say 'relatively', as the fact that points are valued in US dollars means there's no set conversion into pound sterling. Instead, the value of Branded Surveys points varies according to the strength of the pound versus the dollar.
Fortunately, the value of the dollar compared to the pound is largely stable. $1 is typically worth something between £0.70 – £0.80, meaning 100 Branded Surveys points usually equate to the same.
Of course, this does mean that you could get a smaller payout for your points if you happen to redeem on a day when the currency conversion isn't quite in your favour.
If you're worried about getting a rough deal, it's worth bearing in mind that there's no obligation to redeem all of your points at once. So, if you think the dollar is particularly weak against the pound when you're cashing out, you could leave some in your Branded Surveys account and redeem the rest when you're happier with the conversion rate.
What can you buy with Branded Surveys points?
RetailerPayout value optionsAmazon£0.01 – £1,000App Store and iTunes£10, £15, £25Argos£5 – £100Caffè Nero£5 – £100Decathlon£1 – £250Google Play£1 – £500Halfords£1 – £250John Lewis and Partners£10, £25, £50Marks and Spencer£5, £10, £20, £25, £50, £100Mastercard*£5 – £1,000Mitchells and Butlers£5 – £250New Look£1 – £1,000Nike£5 – £400PayPal£5 – £1,000PizzaExpress£5, £10, £20, £25, £50, £100Reward Link UK£0.01 – £2,000Starbucks UK£5, £10, £20, £25, £50, £100Tesco£5, £10, £20, £25, £50, £100The Great British Pub£5, £10, £20, £25, £50, £100Ticketmaster£1 – £250TK Maxx£10, £25, £50, £100Uber UK£15 – £150Zalando£5 – £300
* Reward is paid in the form of a prepaid Mastercard, either physical or virtual. 
Although some gift cards can be redeemed for as little as £0.01, it's worth noting that you can't cash out from Branded Surveys until you have a minimum of 500 points.
What's more, as the value of your points is the same regardless of which retailer you go with, we'd recommend going with the likes of PayPal and Mastercard, as you'll be able to spend the money wherever you like (including at some of the other companies, if you so wish).
How do you redeem your Branded Surveys money?
Redeeming your points on Branded Surveys is a fairly simple process.
In the left-hand sidebar (under the 'Menu' tab on mobile) you'll see a button labelled 'Payout Options'. Click this, and you'll be shown all of the payment methods we've listed above.
All you need to do is select how you'd like to be paid, verify your choice via email, and then enter how many points you'd like to cash in. Once your request has been approved, you should receive your payment within one or two business days. Easy as pie.
Branded Surveys review
As is the case with most of the site's competitors, people often ask "is Branded Surveys legit?" – an understandable question given that it seems like such an easy way to make money.
The good news is that Branded Surveys is absolutely legit. As long as you're eligible for the surveys and complete them properly, you should earn however many points each one promises to pay.
In particular, Branded Surveys users are often keen to praise the site for how often it serves you new surveys to complete, and how quickly payments are processed.
However, one issue we found (that many others in the Branded Surveys community have reported too) is that you'll often have to answer a lot of preliminary screening questions before completing a survey, only to be told that you're not a match.
This means you won't earn any points, despite having spent a few minutes answering questions – time that could have been spent completing surveys you are a match for.
That said, this criticism could be levelled at any number of survey sites, and it's certainly not unique to Branded Surveys – so don't let this put you off signing up and giving it a go.
Free lottery draws require even less effort than online surveys, and the rewards can be much higher.
8 ways to earn money on Branded Surveys
These are the best ways to make money on Branded Surveys:
Earn 100 points with our signup bonus
First thing's first: you won't be able to earn any points on Branded Surveys without creating an account. But don't go direct – use our link to get a special 100 point bonus just for signing up.
Usually, you only get 50 points for creating a Branded Surveys account, so do yourself a favour and double your money by signing up through us instead. It's exactly the same process and it takes just as long, so it's free money!
Join Branded Surveys »
Complete surveys
As the name suggests, surveys are the main way to make money on Branded Surveys.
The surveys available to you will be listed in a couple of different places: in the 'Survey Spotlight' on your Branded Surveys Dashboard, or in the regular emails that the site sends you. We're not kidding when we say that you'll get a lot of these emails, so you may want to consider signing up with an alias email so your main inbox isn't overwhelmed.
However you choose to access your surveys, there should be a good number of them available to you each day. You usually can't see what each survey is about before clicking, but the majority will have been advertised to you as you fit the profile of the person that the company running the survey is after.
As such, the surveys will usually have at least a loose link to who you are, what you do and what you're interested in. The longer you've been a member, the less often you should be given surveys that you feel are irrelevant or which later reject you, as the more you complete, the more Branded Surveys will know about the kinds of surveys to send you.
How much money can you make from surveys?
Branded Surveys have told us that each survey usually pays 50–500 points and, from experience, this is broadly true. Although, we did have a fair few surveys paying around the 40 mark, so there are no guarantees.
As we touched on earlier, longer surveys are typically worth more money – but not always. If you have the choice of completing a number of different surveys but don't know which one is the best use of your time, it might help to work out how much each one pays per minute.
In the above image, survey one takes 16 minutes and pays 250 points. Survey two, meanwhile, pays 92 points and takes seven minutes. It may seem a little tricky to decide which survey is offering you the best deal but, by working out the points per minute (we'll call it PPM from now on), the choice is a lot simpler.
To calculate the PPM, you'll just need to divide the points on offer by the number of minutes the survey will take. Do this for the surveys pictured above and you'll find that survey one has a PPM of about 15.6, while survey two has a PPM of just over 13.1. So, of the two surveys on offer, survey one is the most efficient way to earn points.
Now, bearing in mind that on Branded Surveys, 100 points equals $1, you could even work out an hourly wage for the surveys you're offered. Survey one has a PPM of 15.6, which works out at 936 points per hour – equivalent to $9.36 an hour.
At the time of writing, that was £6.76 an hour, which is still around the National Minimum Wage for those aged 18–20 in the UK. Not bad for answering a few short questions.
Fill out your Profile Surveys

Credit: Ollyy – Shutterstock
We mentioned above how the more active you are on the site, the more it helps Branded Surveys learn what kind of surveys to send you. The quickest and most efficient way to do this is to complete your Profile Surveys, which can be found by clicking 'My Profile' (under 'Preferences' in the sidebar, or in the 'Menu' tab on mobile).
Here, you'll see a total of nine surveys, covering everything from travel to health. Each Profile Survey only contains a small handful of questions (usually less than 10), so they shouldn't take you much longer than a couple of minutes apiece.
The Extended Profile Survey is the longest of the bunch and has a reward of 50 points, while the others each pay 10 points. While this may not seem like a lot, it's worth remembering that Profile Surveys are much shorter than regular ones and, more importantly, are available to everyone – so there's no risk of starting one and later finding out you're not eligible.
Reach a higher level in Branded Elite

Credit: Valerii Evlakhov – Shutterstock
Think of Branded Elite as being Branded Surveys' loyalty card scheme. Like most loyalty programmes, there are rewards on offer – but, crucially, the biggest and best bonuses are paid to those in the highest tiers, and you'll need to complete more surveys to climb the ladder.
As long as you complete at least two surveys per month, you'll have a Bronze badge. Once you do, you'll get a 5% bonus* every time you complete at least 12 surveys in a week.
Complete 10 surveys per month and you'll move up to Silver, at which point you'll get a 10% bonus* for completing at least 12 surveys per week, a 12% bonus* for doing at least 20, and a 14% bonus* for doing 30 or more.
Gold is the highest tier, and you'll need to complete 25 surveys per week to get here. If you do, you'll get a 15% bonus* for completing 12 or more surveys per week, a 17% bonus* for doing at least 20, and a massive 19% bonus* when you complete 30 or more surveys in a single week.
And as if that wasn't motivation enough to complete more surveys, Branded Elite members also have a chance of winning the Random Winner draw. For every survey you do, you'll receive one entry into this lottery – and the more entries you have, the more opportunities there are to win.
The randomly selected winner of the daily draw wins 50 points, while the weekly draws pay 500 points, and whoever's lucky enough to win the monthly Random Winner draw will receive a whopping 1,000 points.
* All bonuses are calculated as a percentage of your total approved survey points for the week.
Refer your friends to Branded Surveys

Credit: Dusan Petkovic – Shutterstock
Sharing is caring – and, in the case of Branded Surveys, it's also pretty rewarding too.
As long as you're logged in to Branded Surveys, you can scroll down to the bottom of any page and see a button marked 'Invite Friends' under the header labelled 'Earn'. Click this, and you'll be taken to your referrals hub which, among other things, includes your unique invitation link.
For every person that signs up through your link and goes on to earn a Silver Branded Elite badge, you'll receive a bonus of 50 points. You'll need to have at least a Bronze badge yourself to receive the points, but there's no limit to the number of times you can refer people – so the potential to earn here extends as far as your social circle does.
Complete the daily polls

Credit: Chutima Chaochaiya – Shutterstock
Daily polls are arguably the easiest way to earn points on Branded Surveys.
Every day, the site will present you with a new poll at the bottom of your Dashboard. This is a simple multiple-choice question that comes with a reward of five points for completing, and it's available to every Branded Surveys member.
You may find that it's not always directly applicable to you, but there's usually an option to say something like "don't know" or "not sure". And, if not, Branded Surveys recommend you just answer as best you can. So, there's no excuse not to bank an easy five points every day!
Rank highly in the leaderboard to earn bonuses

Credit: ph.FAB – Shutterstock
Look in the left sidebar (again, in the 'Menu' tab on mobile) and you'll see a link taking you to the Branded Surveys Leaderboard. This is a ranking of all the members on the site, based on how many points they've earned, with different tables for the daily, weekly and monthly standings.
There's some stiff competition to rank highly but, if you do, there's a bonus waiting for you as a reward. Here are the prizes up for grabs, depending on where you finish on a daily, weekly and monthly basis:
Daily top 50 – 50 pointsWeekly top 50 – 200 pointsMonthly top 20 – 300 points.
Fill out Partner Surveys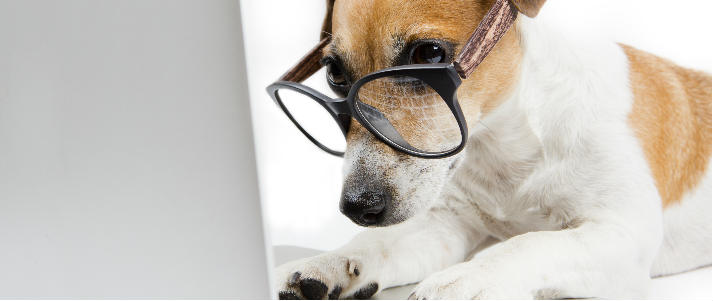 Credit: Kalamurzing – Shutterstock
If, by some miracle, you manage to exhaust all of the other ways to earn points on Branded Surveys, the Partner Surveys are still waiting for you.
These work in much the same way as the regular surveys you'll find on your Dashboard, but they're not hosted on Branded Surveys – instead, as you may have guessed from the name, they're run by the company's research partners.
Anecdotally, the rewards for these surveys aren't quite as generous as those hosted on Branded Surveys, and if you encounter any issues you'll need to take it up with the partner company instead.
But, at the end of the day, it's still an opportunity to complete more surveys in return for points.Like the sound of Branded Surveys? Check out our guide to earning rewards on Swagbucks, another paid survey site.
In terms of flexible and easy ways to make money, survey sites are pretty hard to beat. And, as we've just explained, Branded Surveys is up there as one of the best and most lucrative options.
So, what are you waiting for? Sign up using our link, claim your 100 point bonus and get started!
Speaking of easy earners, did you know that you can get paid to watch videos?